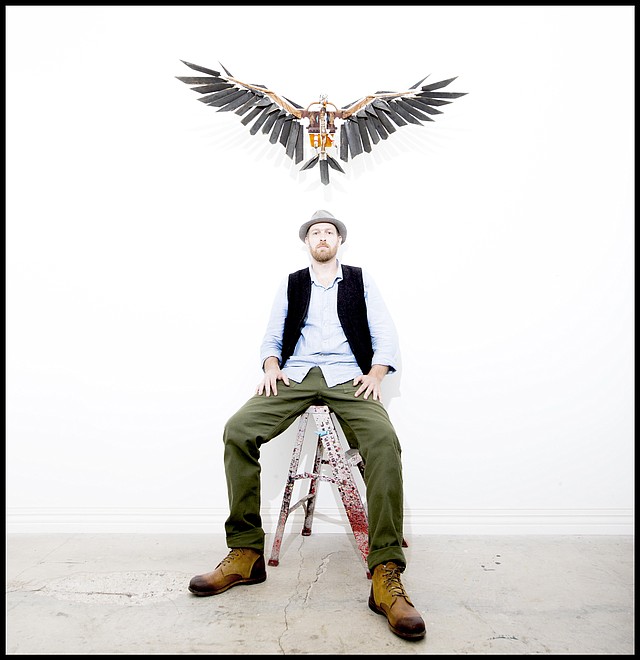 Lawrence artist Jeremy Rockwell is pictured with his sculpture Eagle 1, which makes an aggressive portrayal of the American patriotic icon. This sculpture and several others of Rockwell's will be shown on Oct. 28 for Final Fridays at the Bourgeois Pig, 6 E. Ninth St.
Stories this photo appears in: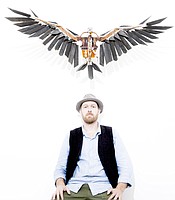 If going downtown to unwind and unplug yourself from the presidential election, the talking heads and hot-button political issues is on your agenda for the upcoming Final Fridays, let this serve as a warning to steer clear of several works of art.