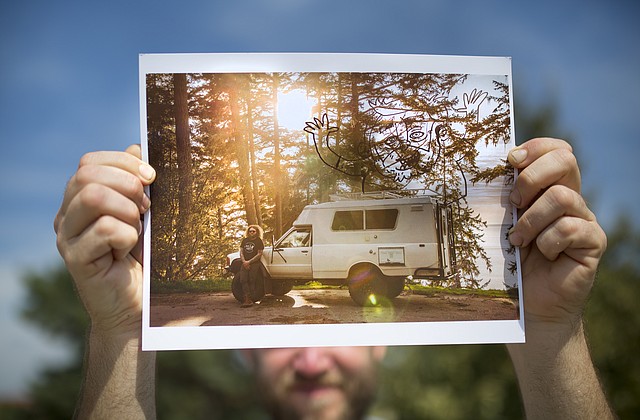 Lawrence resident Adam Lott holds a photograph of his friend and outdoor and lifestyle photographer, Adam Smith, who has been traveling on the road and living out of his truck camper for over 600 days. Lott and Smith have collaborated on an exhibit, Man/Ape?, which combines Smith's photography with Lott's illustrations. The show will open on Friday at the Bourgeoisie Pig as a part of Final Fridays. In this image, Lott has illustrated a cartoon version of himself along with Smith and his camper.
Stories this photo appears in: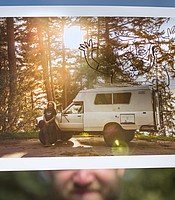 Two Lawrence friends, Adam Smith and Adam Lott have collaborated on a Final Fridays show despite having more than a thousand miles between them.