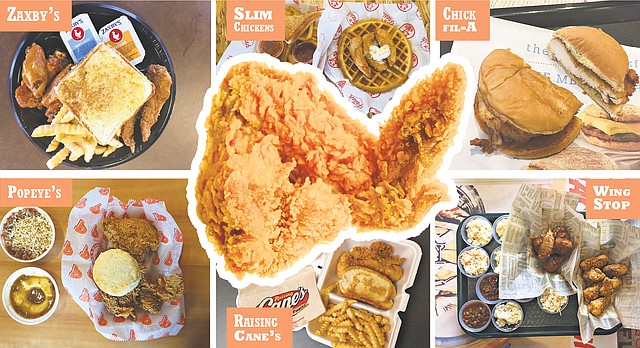 Journal-World staffers Nick Krug, Tom Keegan and Chad Lawhorn took the Great Chicken Challenge on Monday, Feb. 6, 2017. The three focused just on the relatively new, full-time chicken restaurants that have entered the Lawrence market.
Stories this photo appears in: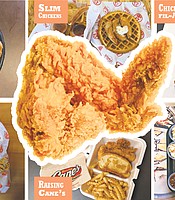 If you've kept up with Chad Lawhorn's Town Talk and you're anything like me, you're probably wondering exactly what the cluck is going on with all of these fried chicken joints popping up around town. To further investigate the allure, as every journalist should, I enlisted the help of sports editor Tom Keegan and the fried chicken oracle of Lawrence himself, Chad Lawhorn, to eat at all of them.