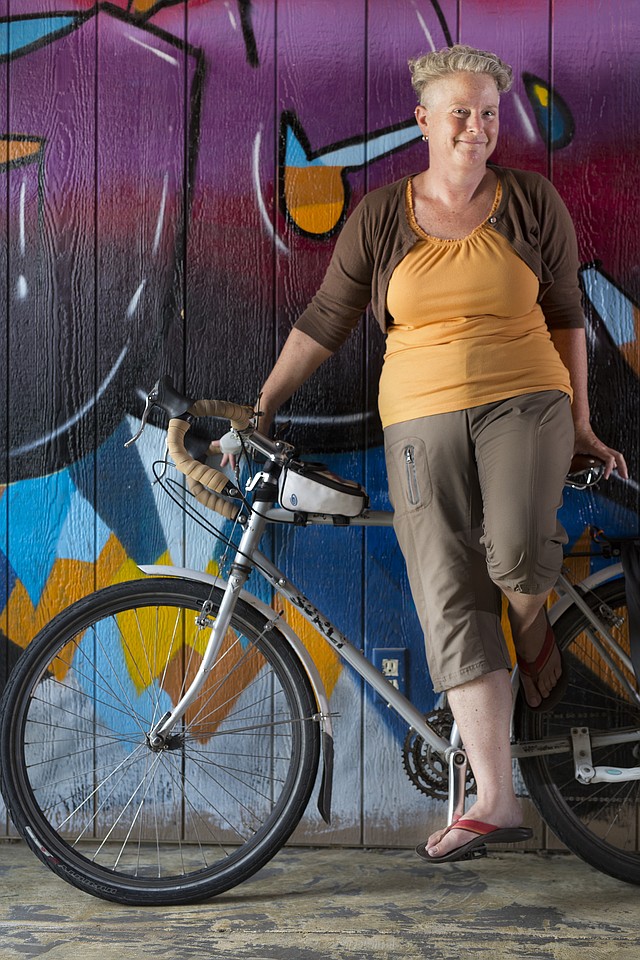 Lisa Hallberg, cofounder of Lawrence Unchained Bicycle Co-op, is pictured on Tuesday, July 18, 2017, at the the nonprofit bike shop's space within Art Emergency, 721 E. Ninth St. Since its inception, Lawrence Unchained has redistributed 113 used or repaired bicycles through a volunteer work-to-earn program.
Stories this photo appears in: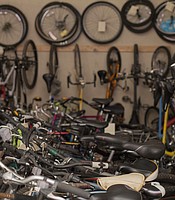 You know that old junker of a bike that's been sitting in your garage? The one with all the spiders on it that has two flat tires with punctured tubes and an unattached, rusty chain that's leaving a stain on the concrete? That's the one. Now imagine 60 of those in your garage or basement.