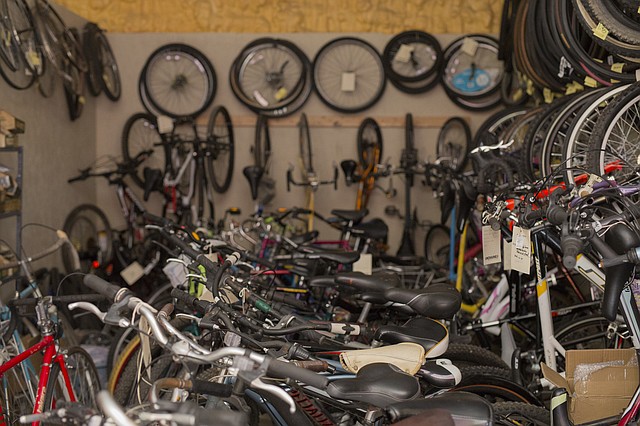 About 60 bicycles are crammed into a 12-by-24-foot studio space at Art Emergency. During workshop nights, Lawrence Unchained organizers pull many of the bikes out into a common space for volunteers to work on and repair.
Stories this photo appears in: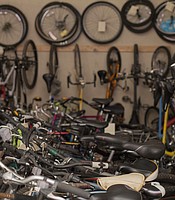 You know that old junker of a bike that's been sitting in your garage? The one with all the spiders on it that has two flat tires with punctured tubes and an unattached, rusty chain that's leaving a stain on the concrete? That's the one. Now imagine 60 of those in your garage or basement.