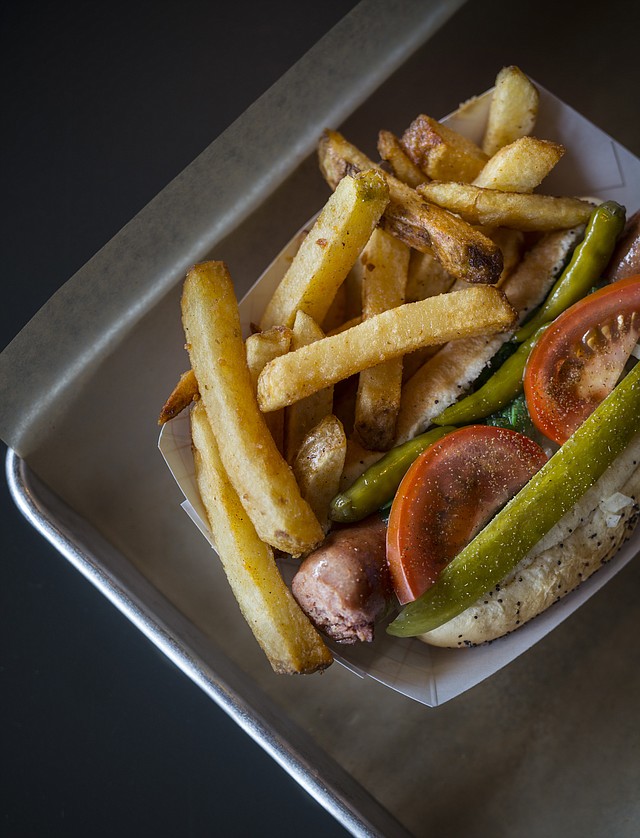 The Chicago dog at Leeway Franks, 935 Iowa St., is an all-beef frankfurter served with yellow mustard, green relish, diced onions, a pickle spear, tomatoes and sport peppers on a poppy seed bun and topped with celery salt.
Stories this photo appears in: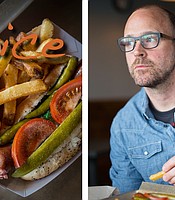 For the first installment of Chef's Choice, I met with chef-owner Rick Martin of Limestone Pizza, 814 Massachusetts St., and invited him to a lunch at any restaurant in town other than his own. His choice: the Chicago dog at Leeway Franks.