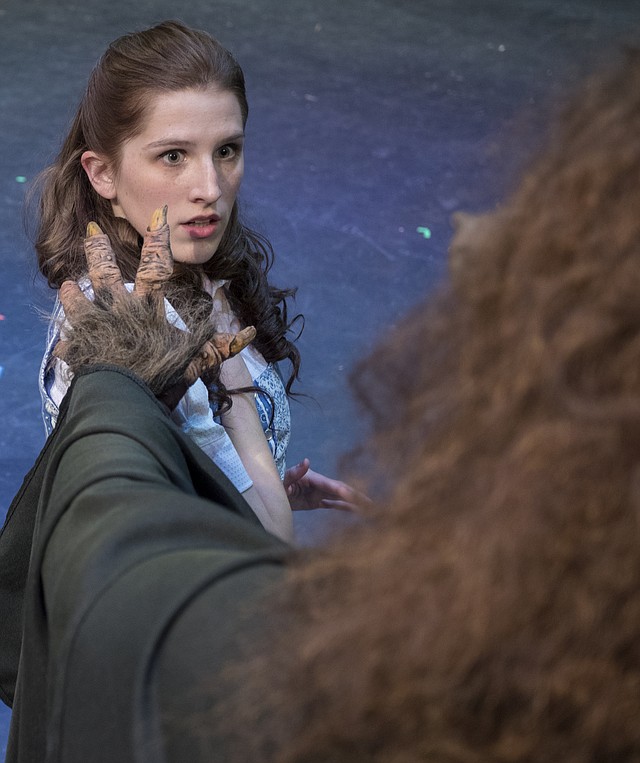 Noelle Olson, as Belle, reacts to the offered hand of the Beast, played by Andrew Ramaley, in a scene from "Beauty and the Beast," opening Dec. 1 at Theatre Lawrence.
Stories this photo appears in: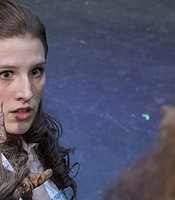 If you ask costumer Jane Pennington or set designer James Diemer, the most important reviews for the Theatre Lawrence production of Disney's "Beauty and the Beast" won't come from a grizzled theater critic. They're much more concerned about the younger members of the audience — particularly the ones who have seen the movie three dozen times and who have practically memorized every stitch of Belle's gold dress.