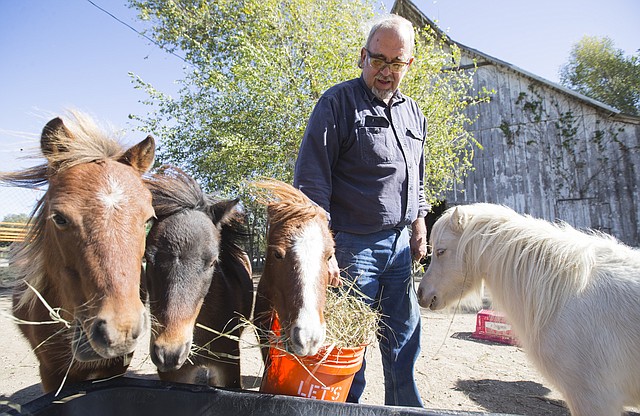 Richard Strong, owner of Lil Charlies, feeds a gathering of his miniature horses on Tuesday, Oct. 17, 2017 at his farm, 1919 E. 1500 Road.
Stories this photo appears in: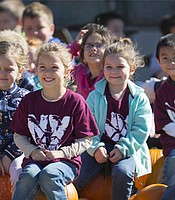 If getting your winter boots a little dusty isn't quite your thing, a nearby grocery store might be the place for you as far as perusing this year's pumpkins. But if you want to catch a wagon ride, drink some hot cider or momentarily entertain your kids' fantasies of bringing home a 70-pound behemoth, then the intersection of North 1500 and East 1850 roads is ground zero for the Douglas County pumpkin experience.