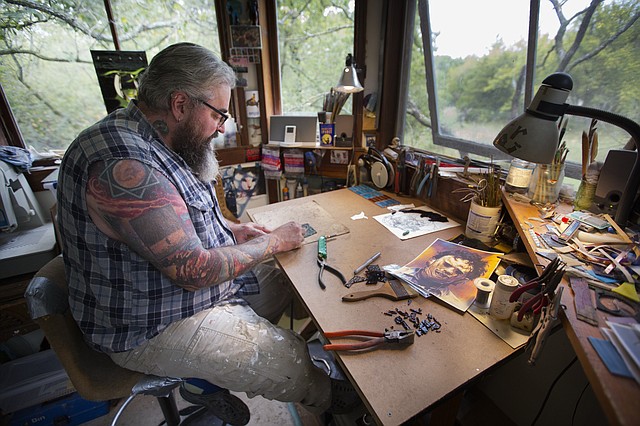 Stained-glass artist John Niswonger works to cut glass pieces for a "Texas Chainsaw Massacre" sun catcher ordered from a buyer in Canada, Tuesday, Sept. 26, 2017 in the studio of his Lake Dabinawa home.
Stories this photo appears in: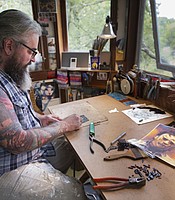 Artist John Niswonger's stained-glass hawk feathers would look nice in just about any window and might even make a nice gift for a loved one. But here's guessing that your grandmother would not react the same way if she were to unwrap his one hundred-piece homage to the 1970s low-budget, horror movie The Texas Chainsaw Massacre.