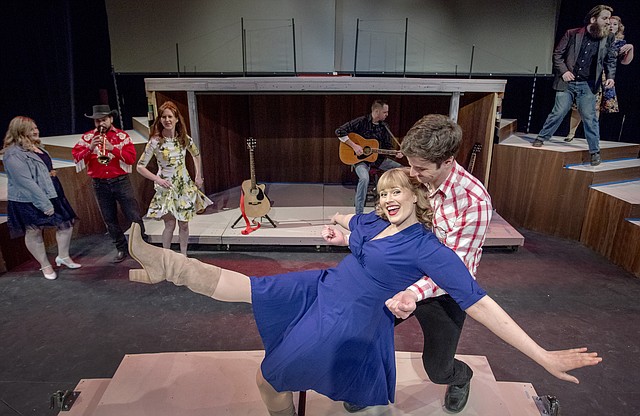 Sicily Rees and Alan Martin, center foreground, join an ensemble cast during rehearsals of Theatre Lawrence's production of "Ring of Fire." In the background, from left, are cast members Chelsea Watgen, Ryan Nichols, Julia Peterson, Russ Baker, Chris Hatfield and Katherine Bettis. The production opens March 2.
Stories this photo appears in: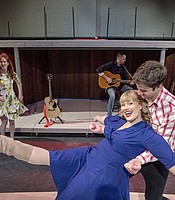 If catching Johnny Cash in concert was on your bucket list and you never quite got around to it before his passing in 2003, Theatre Lawrence may have the tunes — 36 to be exact — to set your weary heart at ease.