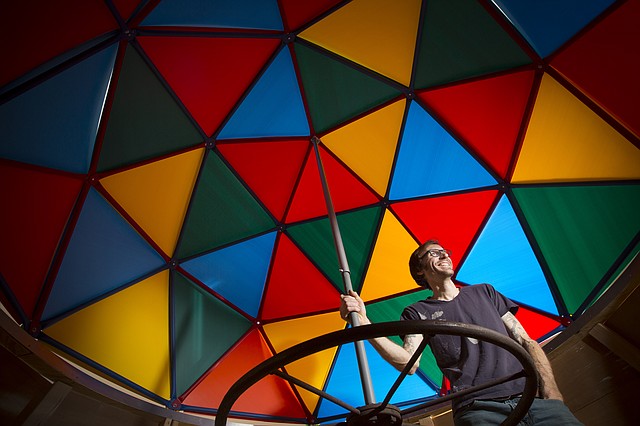 Lawrence artist Justin Marable is pictured within the Peacemaker 1, a time capsule he designed as part of his "Time-Shift Paradox" installation at the Lawrence Arts Center. The exhibition will open on Jan. 12, and it explores the topic of time travel and changing destructive historical in hopes of a more sustainable future.
Stories this photo appears in: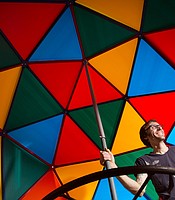 The current solo exhibition under construction at the Lawrence Arts Center will feature artist Justin Marable, who's name many will immediately recognize for his work in screen printing. However, for this show, has not focused his attention on the dynamic color gradient of the Kansas sky. Depending on one's perspective, the skies created by the installation's content are quite a bit gloomier, but that's precisely the point.