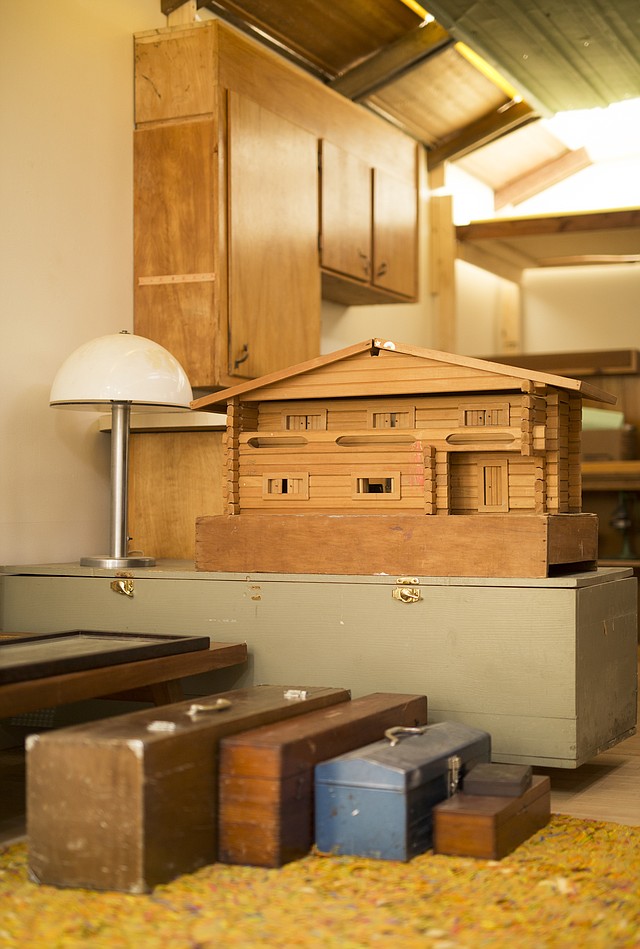 With "Time-Shift Paradox," artist Justin Marable has created a story about a group of "artistic activists," who are in hiding from government spies determined to steal the secrets of their time travel theory. Displayed is a portion of the characters' living quarters within their bunker.
Stories this photo appears in: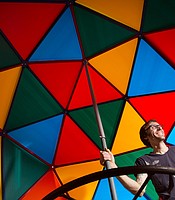 The current solo exhibition under construction at the Lawrence Arts Center will feature artist Justin Marable, who's name many will immediately recognize for his work in screen printing. However, for this show, has not focused his attention on the dynamic color gradient of the Kansas sky. Depending on one's perspective, the skies created by the installation's content are quite a bit gloomier, but that's precisely the point.