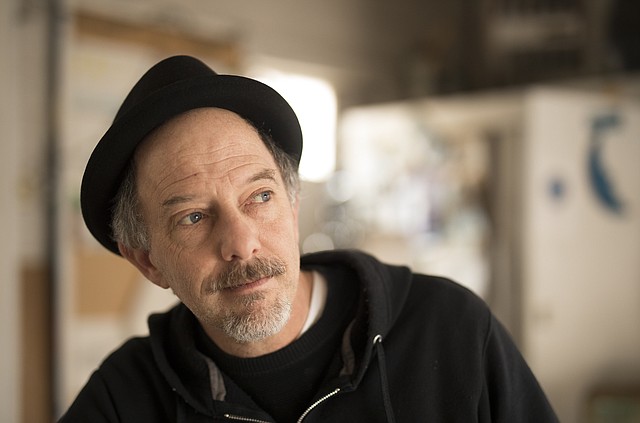 Lawrence artist and activist Dave Loewenstein is pictured on Wednesday, Feb. 28, 2018 in his Lawrence studio. Since 2011, he has been working to support activist causes through his art.
Stories this photo appears in: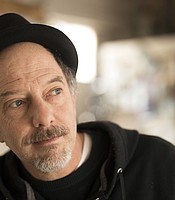 Even if you don't know who Dave Loewenstein is, it's highly likely that you've come across his large-scale, community murals, which often stretch the length of the walls of Lawrence parks, schools, buildings, passageways and elsewhere. What you may not be aware of, is that there is a good chance that you've likewise come into contact with his small-scale work, which might be inconspicuously stuck to the side of a newspaper box or possibly wheat-pasted onto a wall.