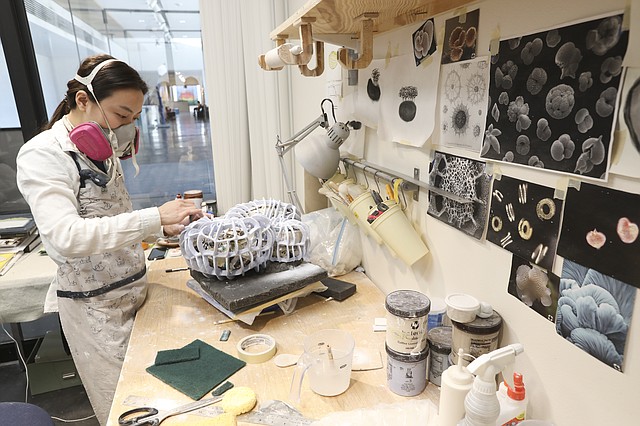 Lawrence Arts Center artist in residence Shiyuan Xu works on a piece for her upcoming exhibition "Envisioning Invisibility" on Monday, April 30, 2018 in her studio at the Lawrence Arts Center.
Stories this photo appears in: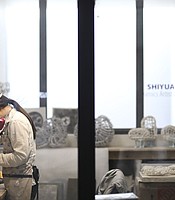 Leave it to an artist to draw inspiration from some of the most minuscule of muses. For Shiyuan Xu, a sculptor from Hangzhou, China and one of two artists in residence at the Lawrence Arts Center, her inspiration has largely come from subjects on the microscopic scale, unable to be seen by the naked eye.