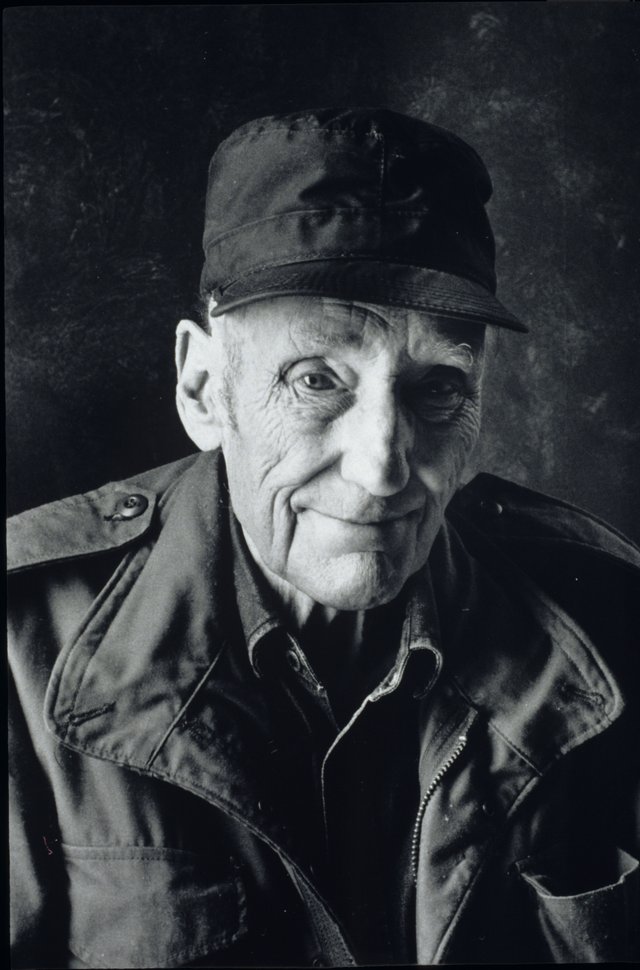 A portrait of the Old Man.
Stories this photo appears in:
A piece by Jon Blumb
The first time I set up a shooting range for William Burroughs, I went out to the farm early and set up targets on a board, an improvised table, and lawn chairs. When I brought William to the spot later that afternoon, he sized up the distance, commenting, "Hell, Man, I'm not gonna shoot 'em way out there! Move 'em up closer-most gunfights are just across a room!"