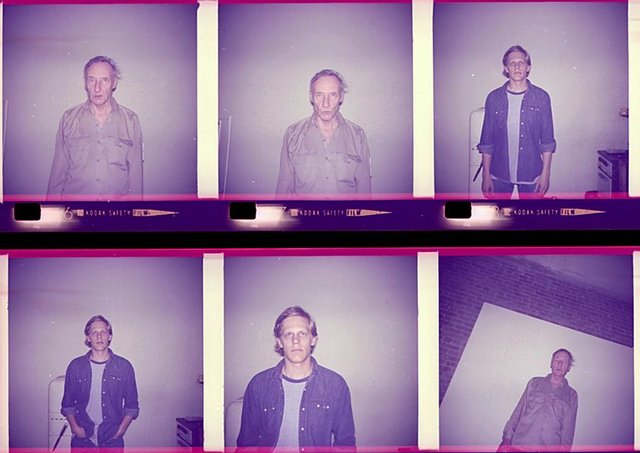 Photos of James Grauerholz and William Burroughs when they first met in New York City, 1974.
Stories this photo appears in:
An interview with James Grauerholz
James Grauerholz is heir and executorof the estate of William S. Burroughs-maestro of the Beats, writer of "Naked Lunch," international queer, academic junkie, wife-shooter, Harvard graduate, an undeniably American artist.Grauerholz lived 30 years with Burroughs.Street Level joins Grauerholz in a booth at Pachamama's for a moseying reminiscence of Burroughs and the Beats...
Memories collected from the FOBs (friends of Burroughs)
"Most of his peers are dead-who's left? People who really were his disciples. They were sort of the Matthew, Mark, Luke and John to the Antichrist." -Dennis Domer, professor emeritus of American studies at KU.