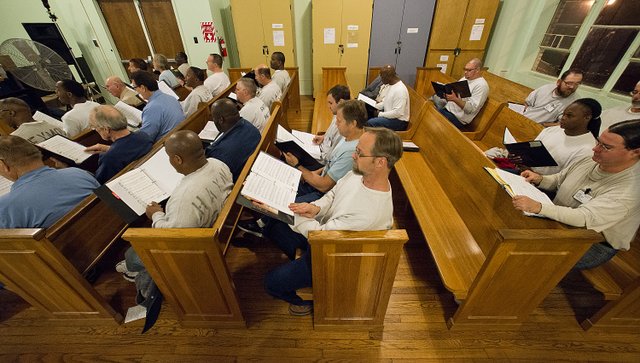 Inmates sit in the pews of the East Unit chapel during rehearsal of the East Hill Singers at the Lansing Correctional Facility.
Stories this photo appears in: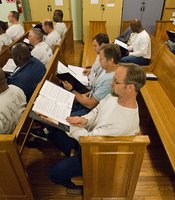 Inmates say prison chorus gives them shot at redemption one note at a time
The East Hill Singers, an inmate chorus from Lansing Correctional Facility, will sing Sunday in Lawrence. One inmate says of the prison chorus: "There's not a lot of opportunities to feel good here — this actually puts a smile on my face." By Sara Shepherd.