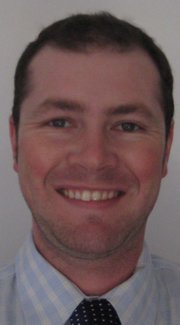 Alex Parker is digital editor for LJWorld.com and the Journal-World.
A native of Kansas City, Mo., he began his career in journalism at the Journal-World, as a general assignment reporter, and then covering education.
He then covered public health for the Chi-Town Daily News, an online nonprofit news organization in Chicago; later, he reported on Chicago politics and government for the Chicago Current, a political journal. Most recently, he was the online content producer for the Chicago Reader, an alt-weekly newspaper.
Alex covered the 2008 presidential election in Kansas for MTV News, and has written for the Chicago Tribune, RedEye, the University Daily Kansan and other publications. He began his career as a public relations professional.
He earned a bachelor's degree in journalism from Miami University in 2003. He attended Kansas University in pursuit of a master's degree in journalism.
Alex enjoys baseball and hockey, attending live concerts, and learning about history.

Recent Stories