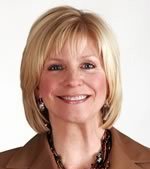 Lori Carson is the host of Free State Studio's Home and Away and also the summer series, A Day Away.
Home and Away features the homes of people in and around northeast Kansas. A Day Away, one of Lori's newest engagements, is a summer series that takes her to fun and interesting places in the Midwest that you might also enjoy visiting.
Both Home and Away and A Day Away are available on Sunflower Broadband's Channel 6 in Lawrence and on KTKA 49 ABC across northeast Kansas, channel 12 and 212 on Sunflower Broadband.
Lori and her family have lived in Lawrence since 2003. She's originally from Ohio, and graduated from Providence College in Providence, R.I.
In her spare time, she enjoy traveling, movies, sports, music and writing.
Recent Stories