Recent Stories
The Lawrence Arts Center will present the third installment to a series of plays focused on issues faced by today's teens. "don't u luv me?" features an all-youth cast, ranging in age from 13 to 18, and explores a violent romantic relationship.
As a high school senior, Bailey Reimer had already developed a healthy balance between socializing and academia. The night before she earned a perfect score of 1600 on the SAT, she was listening to Cake at the Wakarusa Music and Camping Festival.
December 28, 2009 midnight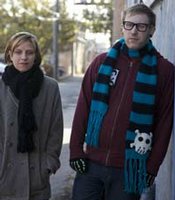 "Thankskilling" will make you thankful your poultry is dead and cooked. This campy film about a bloodthirsty turkey is so bad, it's delicious....
November 24, 2009 midnight