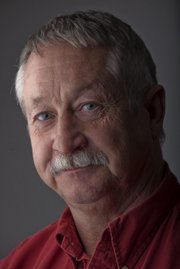 I was born in Pratt, Kan., in 1950, graduating from Pratt High School 1968. I attended Pratt Community Junior College and Kansas University, majoring in fine arts and worked through the photojournalism sequence.
Before joining the Lawrence Journal-World, where I now serve as senior photographer, I worked for the Hutchinson News and the Wichita Eagle.
I have several hobbies that keep me busy, either gardening in the summer months or working on my current house, and when I don't have anything else to do I work on rebuilding a 1949 Ford Anglia from England. There's also always another trip to Cuba to plan, where for each of the last 19 years I've traveled and written stories and thousands of photos.
I have been a photographer for the Journal-World for 30 years, and attribute a lot of my success to the people of Lawrence that I've photographed, getting ideas and becoming part of the community.
Recent Stories