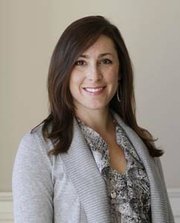 As the Journal-World's Kansas University reporter, I cover all things newsworthy coming out of KU, with an emphasis on the school's 25,000-student main campus here in Lawrence. I tweet KU news @LJW_KU.
Previously, I was a cops and courts reporter for The Kansas City Star, where I covered untimely death or destruction of some kind most every day for a few years. I've also covered suburban city government and schools for The Star and The Shawnee Dispatch, a weekly paper just up the road. My first beat at the Journal-World was features, covering food, arts, entertainment and lifestyle.
I'm a fourth-generation graduate of Kansas University, where I majored in journalism, art history and French. To reach me, call 785-832-7187 or send email to sshepherd@ljworld.com. Follow me on Twitter @saramarieshep.
Recent Stories