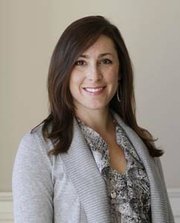 I'm the Journal-World's public safety reporter. I cover crime, courts, fire and related features in Lawrence and Douglas County and, sometimes, neighboring counties.
I've been a reporter at the Journal-World since 2012. Prior to taking over the public safety beat I covered the University of Kansas and higher education beat — including some of our local post-secondary institutions' occasional, inevitable intersections with the law. Previously, I was the night police reporter for The Kansas City Star, where I covered untimely death or destruction most every day for a few years, everything from quadruple homicides to massive chemical fires. I've also covered suburban city government and schools for The Star and The Shawnee Dispatch, a suburban weekly paper just up the road in Johnson County.
I'm originally from Emporia, but I had ancestors living here in Lawrence when William Quantrill sacked the town in 1863 (they survived the massacre, probably thanks to being politically insignificant German immigrants). I'm also a fourth-generation KU grad, led by my great grandfather, who got his undergraduate and law degrees from KU. I majored in journalism, art history and French and wrote for The University Daily Kansan, where my reporting beat was campus police.
For local public safety news, see all the Journal-World's recent stories here, and check out the Lights & Sirens blog.
To reach me, call 785-832-7187 or send email to sshepherd@ljworld.com. Follow me on Twitter @saramarieshep.
Recent Stories