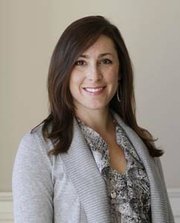 I'm the Journal-World's Kansas University and higher education reporter. Most of my time is (easily) spent covering all things newsworthy happening on KU's 25,000-student main campus here in Lawrence — from unusual or groundbreaking research, to multi-million dollar construction projects, to policies affecting student safety or academic success. I also cover the Kansas Board of Regents in Topeka, Haskell Indian Nations University (the sole four-year university run by the federal Bureau of Indian Education, attended by tribe members from across the United States) in Lawrence, plus highlights from the KU Medical Center and KU Hospital in Kansas City, Kan.
For KU news, find all the Journal-World's recent stories at ljworld.com/news/education/ku, check out my Heard on the Hill blog, and follow @LJW_KU on Twitter. Follow me on Twitter @saramarieshep.
Previously, I was a crime and courts reporter for The Kansas City Star, where I covered untimely death or destruction most every day for a few years, everything from quadruple homicides to massive chemical fires. I've also covered suburban city government and schools for The Star and The Shawnee Dispatch, a weekly paper just up the road. My first beat at the Journal-World was features, covering food, arts and entertainment.
I'm originally from Emporia, but my family goes way back in Lawrence and at KU. I had ancestors living here when William Quantrill sacked the town in 1863 (they survived the massacre, probably thanks to being politically insignificant German immigrants). I'm also a fourth-generation KU grad, led by my great grandfather, who got his undergraduate and law degrees from KU. I majored in journalism, art history and French, and in case any of you fellow KU journos were wondering, my reporting beat on The University Daily Kansan was campus police. I'm occasionally asked whether covering the KU beat means I get in free to basketball games. It does not. My most covet-worthy power as KU reporter is a campus parking pass.
To reach me, call 785-832-7187 or send email to sshepherd@ljworld.com.
Recent Stories