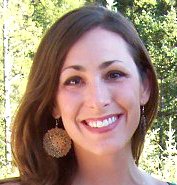 I'm the Journal-World's enterprise reporter, tasked with digging up interesting news and feature stories that reflect the Lawrence and Douglas County community. My beat includes daily news articles as well as more in-depth projects.
Before joining the Journal-World staff, I worked as a cops and courts reporter for The Kansas City Star, a city government and schools reporter for The Star and news editor for The Shawnee Dispatch, a suburban weekly paper just up the road. My first job here at the Journal-World was as our features reporter, covering food, restaurants, arts, entertainment and lifestyle (and yes, writing about food is a lot of fun — then again, there are also days when you find yourself eating pig's feet or a bacon cheeseburger with peanut butter on it for lunch).
I'm a fourth-generation graduate of Kansas University, where I majored in journalism, art history and French. To reach me, call 785-832-7187 or send email to sshepherd@ljworld.com. Follow me on Twitter @saramarieshep.
Recent Stories