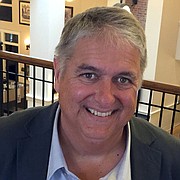 Tom Keegan, sports editor/columnist/Spodcaster/panelist for "The Drive" television show for the World Company, has a diverse media background as a baseball writer, author, and sports talk radio host.
A 1981 graduate of Marquette University, Keegan has written for the Orange County Register, National Sports Daily, Daily Southtown, Baltimore Sun and New York Post. Keegan also was co-host of an afternoon drive-time radio show on 1050 ESPN Radio in New York.
Keegan has written three baseball books: He co-authored "Sleeper Cars and Flannel Uniforms," the autobiography of late K-State great Elden Auker; authored "Ernie Harwell: My 60 Years in Baseball," an authorized biography of the Detroit Tigers Hall of Fame broadcaster; authored "The First Baseman," a look at the nuances of the position through interviews with several major league first basemen, past and present. During his career, Keegan has interviewed, among others, Hank Aaron, Barry Bonds, Jim Brown, John Hadl, Michael Jordan, Sandy Koufax, Tommy Lasorda, Willie Mays, Liza Minelli, Denny McLain (in prison), Terrell Owens, Cal Ripken, Jim Ryun, Wes Santee, Gale Sayers, Mike Tyson and Dwyane Wade. Keegan was named Marquette University 2005 Communicator of the Year at the Alumni Association Awards. He earned a second-place finish in the Associated Press Sports Editors contest, breaking news category, in 2006.
Recent Stories
Before he became a master puppeteer, Joseph Cashore could handle a basketball like few others
Sports heroes entered my life early from my seat on the floor of our crowded den in Rochester, N.Y., where with my father and five brothers I watched Roberto Clemente, Wilt Chamberlain and Arnold Palmer performing on television.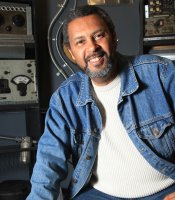 Barbara O. Chamberlain-Lewis has written letters that essentially scream "cut!" on local filmmaker Kevin Willmott's "Jayhawkers," but the command has fallen on deaf ears.