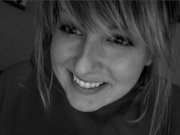 I have been with the Journal-World since September 2009 when I came on board as an online consultant. In June 2010 I became Online Editor.
In my time here, I have helped plan the Free State Social and been part of the team that is integrating social media into our everyday routine.
I graduated from KU in 2006. While a student, I was part of the team that launched KTKA's news website in 2005-2006. After graduation, I worked as a Web Producer for FOX 4 in Kansas City, where I was nominated for a 2008 Emmy award for online coverage of the Bodies Revealed exhibit at Union Station. Seeking a normal sleeping schedule and a social life after working early mornings and weekend nights for two years, I made the tough decision to leave news to become the Social Media Manager for Spiral16, a software company in Overland Park.
The easiest ways to find me are via Twitter or e-mail.
Recent Stories