Adios Larry!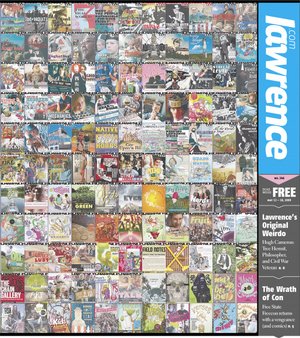 Strange that just 7 years ago we fired up lawrence.com, the internets edition—and nobody wanted to advertise on "just a website." So we started printing the Deadwood Edition in July 2003.
For 246 issues, we've covered the arts and culture in Lawrence and generally loved on this community via the printed page—all with the help of dozens and dozens of writers, photographers, artists, and other contributors.
In the meantime, internet media has come into its own, while printed and delivered newspapers are folding everywhere. It's sad to become the latest casualty of a dying medium, but we're thrilled to be able to continue covering Lawrence arts and culture via our original medium — lawrence.com, internets edition.
Thanks to everyone—readers, advertisers, the World Company, and other lawrence.comrades everywhere—for supporting the Deadwood Edition while it lived!

Services will be held 6p.m. Friday on the Replay patio. Come join us for a drink or four!