Elvis, Adam and desperation collide on 'American Idol'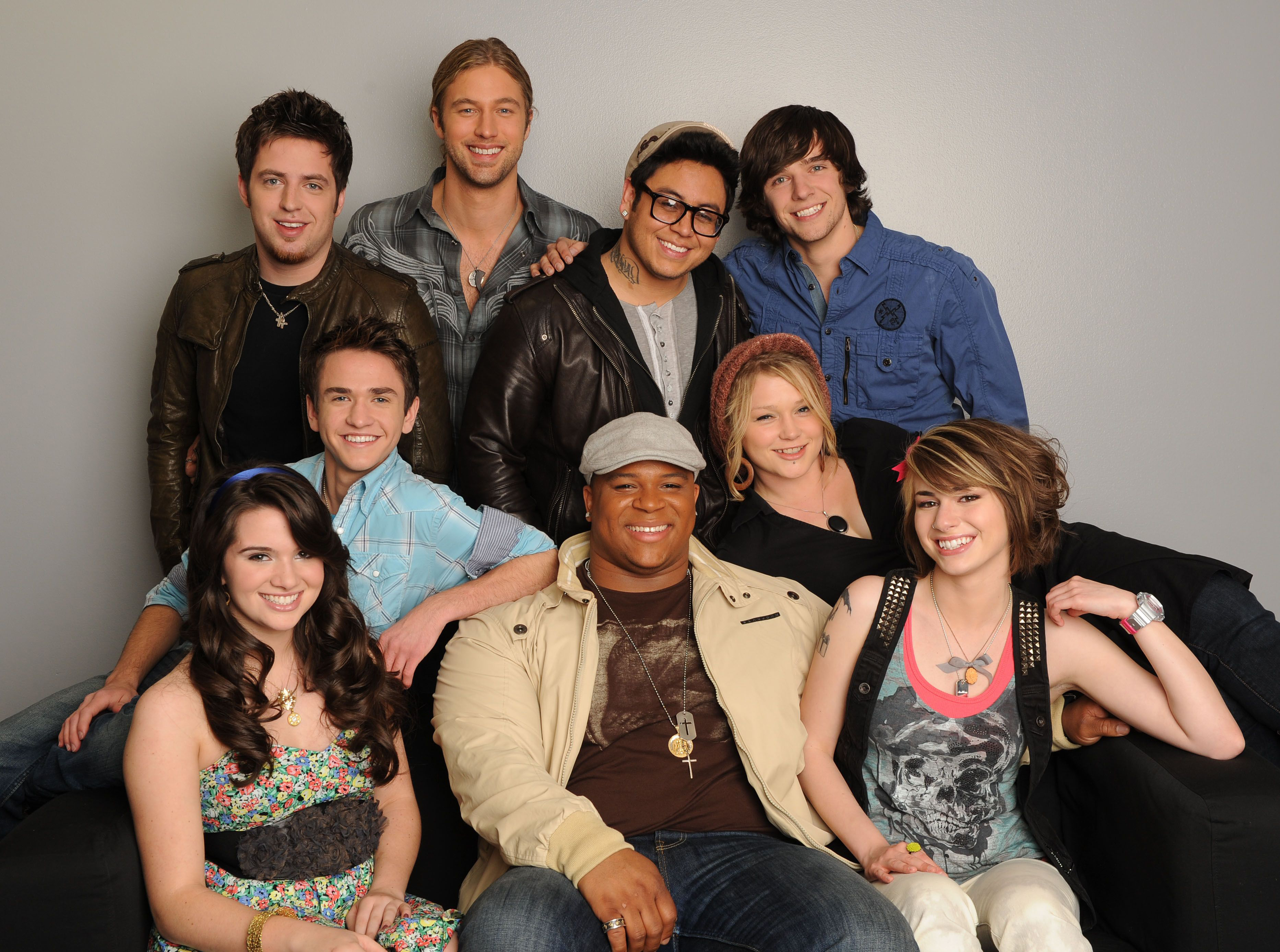 After a week devoted to the all-time most iconic rock band, "American Idol" raided the catalog of the all-time most iconic singer.
Yes, America, it was Elvis week. The good news was it gave the producers an excuse to film a segment in Vegas with mentor Adam Lambert, last season's flamboyant runner-up, providing actual constructive advice. The bad news was the contestants had to perform Elvis songs.
Just to clarify: Elvis songs proved just fine when The King himself delivered them. (No one will argue the man had style.) But his genuinely great songs were few and far between ... sometimes years and years between.
Unlike the Beatles songbook — which brims with hundreds of classics — Elvis peaked at the Sun Sessions and artistically plummeted thereafter. Only his movies reeked more of contractual obligation than his patchy musical contributions. (And most of those were written by other people.)
So it was no surprise that the majority of the nine remaining contestants ended up hauling out a batch of interchangeable 1-4-5 progressions that were as unremarkable then as they are now.
Andrew Garcia ("Hound Dog"), Katie Stevens ("Baby What You Want Me to Do") and Aaron Kelly ("Blue Suede Shoes") fared the worst. All basically sang the same song with different lyrics. Hey, at least they remembered the words — which is better than you could say about Vegas-years Elvis.
The especially vulnerable Garcia finally injected a little chutzpah into his vocals. But the song itself proved so tired that it was hard to qualify it as a success. Judge Simon Cowell went for the jugular, calling it "lazy."
Both Kelly and Stevens seemed disconnected to the material. Notice how Stevens tonally defaults to retreating farther into the back of her throat based on her comfort level with a song.
Faring slightly better, thanks to superior singing, were Crystal Bowersox ("Saved"), Casey James ("Lawdy Miss Clawdy") and Lee DeWyze ("A Little Less Conversation"). Again, the thin songs were overbaked — especially by DeWyze, who chose a tune that's already been covered ad nauseam on "Idol." (Remember "pen salesman" Jon Peter Lewis' awkward rendition on the third season?) Even a brigade of doo-wopping background singers wasn't going to inject life into these chestnuts.
After his near-elimination last week — perhaps he should have chosen "Saved" — Michael Lynche ("In the Ghetto") returned with a stripped-down version of Elvis' ode to poverty. The performance was enough to save him again this week, even if it erred on being too sparse due to Big Mike's shaky guitar accompaniment.
Elvis' most recognizable song from his 1960s phase should have been a showstopper for Siobhan Magnus ("Suspicious Minds"). But her schizophrenic arrangement got in the way of its sexy groove. Magnus is increasingly getting a more desperate look in her eyes when she performs. Kind of like that moment in "Fatal Attraction" when Glenn Close tells Michael Douglas, "Don't you ever pity me, you smug bastard."
Oddly enough, it was perpetual whipping boy Tim Urban ("Can't Help Falling in Love") who fared the best on Elvis week. Revealing a nice touch with a capoed acoustic guitar, "Turban" kept the melody simple and involving. By eschewing the bombast, he made a genuine impact. Even Simon approved.
Bottom three: Andrew Garcia, Aaron Kelly and Katie Stevens.
Going home: Andrew Garcia and Katie Stevens. Remember, it's double elemination this week thanks to the judges' save being deployed last week.