Jesus <i>is</i> returning!
Last winter, musicians from some of the area's most popular acts (including [Split Lip Rayfield][1], [Drakkar Sauna][2], [The Midday Ramblers][3], [The Shebangs][4] and [The What Gives][5]) came together to perform an unlikely classic-[Jesus Christ Superstar][6].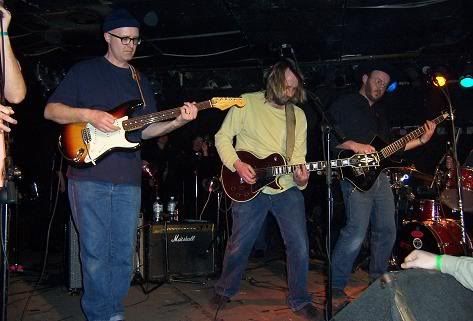 The positive reaction to the performances caught the musicians off guard. Says Eric Mardis: "It was very surprising. The reactions were very enthusistic - the original album from 1970 has many admirers, and they came out in force. The curious JCS first timers seemed to love it as well. A few of us even did an informal acoustic runthrough of the show at Winfield... that was fun. We did more with this thing than we ever imagined - we figured ONE show at the Jackpot and that would be it... it branched out to multiple Bottleneck shows, KC, the Uptown benefit and now Wakarusa twice."This Friday evening, the group will reunite at the Bottleneck for one last performance. Having honed their skills since early this year, the "cast" will also be joined by Wayne Gottstein of Split Lip Rayfield to sing the part of King Herod, the performance's rotating guest spot.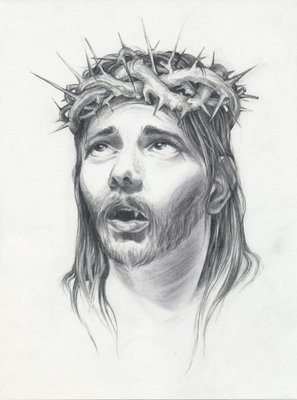 _Jesus with some teeth_And as always, no worries about over-the-top costumes or other musical overindulgence. Like [last year][7], all that matters is the rock. [1]: http://www.lawrence.com/bands/split_lip_rayfield/ [2]: http://www.lawrence.com/bands/drakkar_sauna/ [3]: http://www.lawrence.com/bands/midday_ramblers/ [4]: http://www.lawrence.com/bands/the_shebangs/ [5]: http://www.lawrence.com/bands/the_what_gives/ [6]: http://www.lawrence.com/news/2006/feb... [7]: http://www.pitch.com/2006-02-23/music/wwjcsd/